April was a good book month for me. I finished 9 books in total. I didn't have any that I outright didn't like.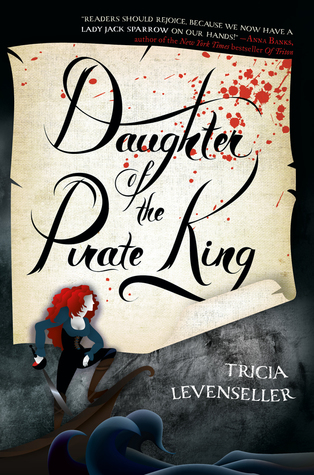 Daughter of the Pirate King by Tricia Levenseller
My First Read of April. I must say this book was a great, fun read. I haven't read any pirate books aside from this one and I must say this was a cute, fun way to start.
Milk and Honey by Rupi Kaur
I don't read a lot of poetry, but I enjoyed this volume. It was a quick read that delves into subjects sensitive to women that don't usually get enough attention. I think it is a good read for all women.
Clockwork Prince by Cassandra Clare
Tessa, Jem, and Will. Need I say more? I love these three. This second book of the Infernal Devices Trilogy had me reading around the clock.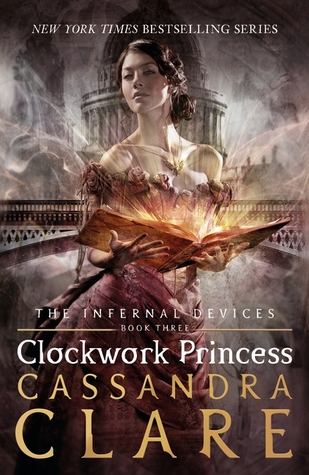 Clockwork Princess by Cassandra Clare
The final installment to the Infernal Devices trilogy. Ahhh Jem. Sweet kind Jem. Cassandra Clare found a way to rip my heart out, and then put it back again.
Tales from the Shadowhunter Academy
Simon Lewis, is by far one of my favorite characters from the shadowverse. I love his nerdiness and quick wit. I really enjoyed these short stories that helped to tie up some loose ends before Lady Midnight.
Lady Midnight by Cassandra Clare
This book, though I enjoyed it I found it hard to get into. It took me about halfway through to get into it. The ending has me counting the days until the release of the Lord of Shadows.
Silent Voice by Yoshitoki Oima
My first manga. This book was really a good story. It follows a girl who can't hear and how she is bullied on a daily basis. But more than focusing on her it focuses on the boy who is bullying her.
Thirteen Reasons Why by Jay Asher
Still, after several days since finishing this book, I am not sure entirely where my feelings lie with this one. The book focuses on suicide and teenage angst. It is a tough thing for many to grasp and should be read by adults and teenagers who can handle the material.
Geekerella by Ashley Poston
I am a sucker for a good Cinderella retelling and this one definitely delivered. It's cute and contemporary set against a backdrop of nerd lore and I am all for it!. The two main characters exchange texts throughout the book not knowing who the other is. The end of the book is totally cute and perfect for a classic fairy tale retelling.
So, April was an awesome book month, let's home May is just as good! Happy Reading! 🙂